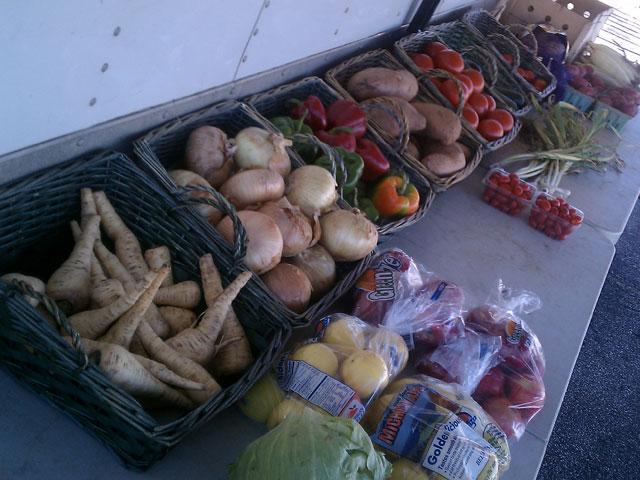 Farmers market food
FLINT, MI (AP) -
A Michigan State University public health expert says the downtown Flint location of the city's farmers market has helped to improve access to healthy food for area residents.
Rick Sadler, an assistant professor in the College of Human Medicine, studied the effects of the market on shopping in the city. He says that since it moved in 2013 more customers have been coming to the market from the city's poorer neighborhoods.
In a statement Wednesday, he says the market can be seen as a "catalyst of potentially better things to come."
Nutrition is among issues Flint is facing amid its crisis with lead-tainted water.
An event on public health issues titled "Beyond the Lead Water Crisis" takes place Wednesday. TV5 will carry the online stream.
Copyright 2016 Associated Press. All rights reserved.