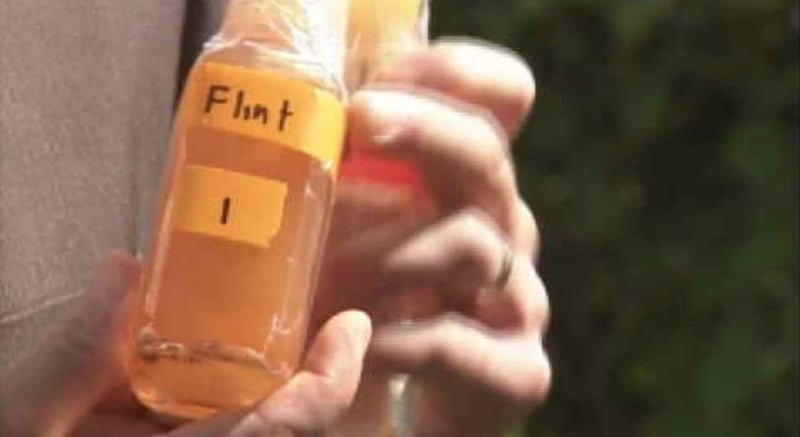 This 2015 image shows a sample of Flint's water. (Source:WNEM)
FLINT, MI (AP) -
A new congressional report says the Environmental Protection Agency waited too long to take enforcement action after learning of elevated lead levels in the tap water in Flint, Michigan.
The two-page report by the nonpartisan Congressional Research Service says states have first-line enforcement responsibilities for drinking water regulations.
But the report says the federal Safe Drinking Water Act requires the EPA to take enforcement action if a violation continues 30 days after the agency notifies the state and water utility of an infraction.
The CRS report says the EPA did not use its emergency powers to protect human health until January -- nine months after officials became aware of water contamination in Flint.
The order came four months after elevated lead levels were found in blood samples taken from children in Flint.
Copyright 2016 Associated Press. All rights reserved.