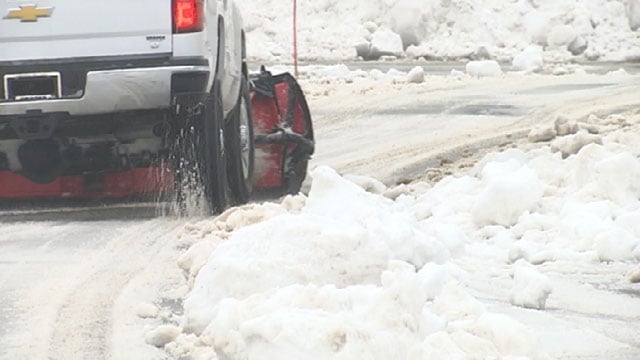 (Source: WNEM)
HARVEY, MI (AP) -
A portion of a highway in Michigan's Upper Peninsula has been temporarily closed due to heavy snowfall and white-out conditions along Lake Superior.
The Michigan State Police say M-28 between Munising and Harvey in Marquette and Alger counties was shut down about 10:30 a.m. Monday.
Police listed M-94 between Munising and Skandia Township as an alternate route.
High winds also have prompted authorities to close the Mackinac Bridge to all vehicles except passenger cars, passenger vans and empty pickup trucks.
The Mackinac Bridge Authority says winds were more than 50 mph on the bridge.
Motorists were being asked to reduce the speed of their vehicles to 20 mph when approaching the bridge.
Click here to see live pictures of the Mackinac Bridge.
Copyright 2016 Associated Press. All rights reserved.