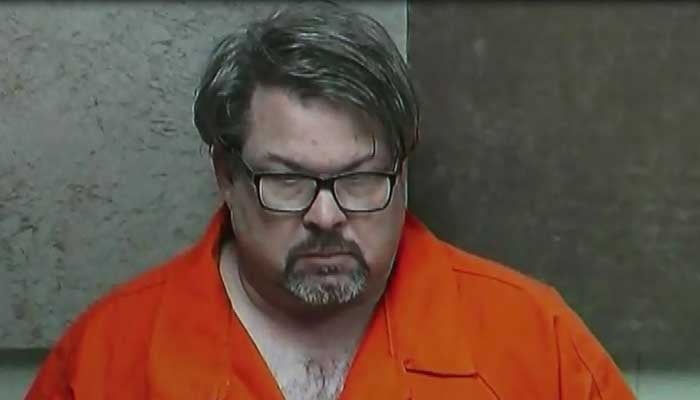 Jason Dalton (AP Photo/Carlos Osorio, File)
KALAMAZOO, MI (AP) -
The mother of a 14-year-old girl who survived a mass shooting in southwestern Michigan says the teenager is able to walk with assistance.
Vicki Kopf tells the Battle Creek Enquirer that Abigail Kopf opened her eyes Tuesday and took some steps at a hospital Wednesday.
Gene Kopf predicts their daughter, who was shot in the head, will be "very close to functional ... with no serious repercussions" in the months ahead.
Six people were killed during a series of random shootings in the Kalamazoo area on Feb. 20. Abigail and a 25-year-old woman survived.
Kopf says she can't wait to see Abigail's "sass and spunk" again.
Meanwhile, a judge ordered Jason Dalton to undergo a mental competency exam Thursday, delaying the criminal case until May.
Online court records show that a request made by Jason Dalton's attorney for the exam was granted Thursday during a conference with a judge and a prosecutor. The next court hearing is set for May 10.
Dalton is charged with murder and attempted murder in the Feb. 20 attacks. Police say the 45-year-old shot people outside an apartment building, a restaurant and a car dealership in between driving people for Uber.
Investigators say he didn't know the victims, and a motive hasn't been disclosed. Two other people were shot but survived.
Copyright 2016 Associated Press. All rights reserved.