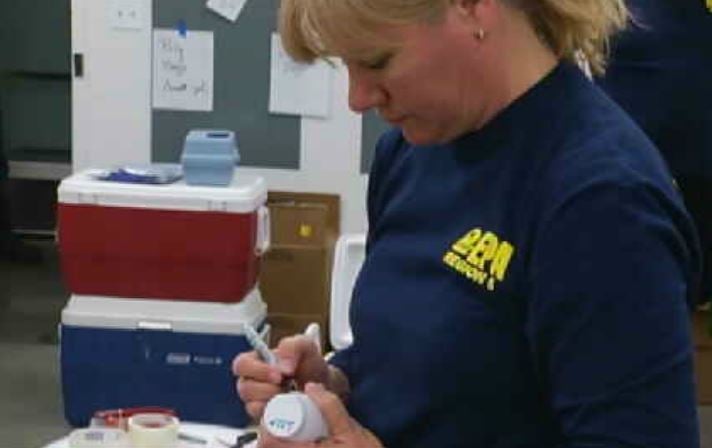 A member of the EPA marks a sample for testing before sending it to their Chicago headquarters.
FLINT, MI (AP) -
Auditors say Michigan's Department of Environmental Quality made crucial errors when overseeing a switch in water sources for the city of Flint that resulted in a lead contamination crisis.
A state auditor general's report released Friday says department staff failed to require Flint to treat its water with anti-corrosive chemicals when it began drawing from the Flint River in April 2014. The city had stopped purchasing Lake Huron water from Detroit to save money.
The corrosive river water scraped lead from aging pipes, which tainted water in homes and schools.
DEQ acknowledges its mistakes but says federal regulations on lead pollution are vague. The audit says the rules may not be strong enough.
It also says the department should improve its lead testing procedures and that it doesn't have enough money to adequately monitor water supplies.
Copyright 2016 Associated Press. All rights reserved.