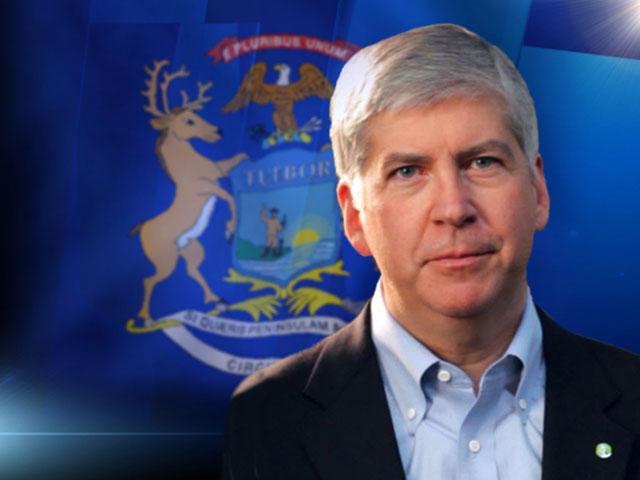 Gov. Rick Snyder (Source: Michigan.gov)
FLINT, MI (AP) -
Another petition seeking to recall Gov. Rick Snyder over Flint's lead-tainted water crisis has been approved by the Board of State Canvassers.
The Detroit Free Press reports that Quincy Murphy's petition was approved Monday. Murphy is a Flint activist.
Canvassers rejected a second petition by Murphy that seeks the recall of Lt. Gov. Brian Calley if Snyder is recalled from office.
Snyder spokesman Ari Adler says "the best thing for the people of Flint is to have a person willing to ... take charge of the situation, and fix the current crisis" and "that person is and will continue to be Gov. Rick Snyder."
An earlier Snyder recall petition by a Detroit pastor over the water crisis was approved last month.
Copyright 2016 Associated Press. All rights reserved.