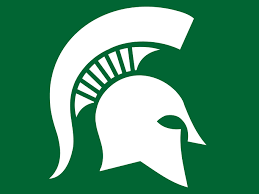 HOUSTON (AP) -- Allen Iverson, Shaquille O'Neal, Yao Ming, Sheryl Swoopes, Tom Izzo and Jerry Reinsdorf have been elected to the Basketball Hall of Fame. The announcement was made Monday hours before the NCAA Tournament championship game between North Carolina and Villanova.
Iverson was named the NBA rookie of the year in 1996-97 and was an 11-time All-Star.
O'Neal, the top overall pick in the 1992 draft, was the NBA MVP in 2000, a three-time NBA Finals MVP and 15-time All-Star.
Yao, the top overall pick in 2002, was an eight-time All-Star.
Swoopes helped Texas Tech to a national title, won four titles with the Houston Comets, was a three-time WNBA MVP and won three Olympic gold medals.
Izzo, Michigan's State coach, won a national title in 2000 and has taken the Spartans to the Final Four seven times.
Reinsdorf has been the owner of the Chicago Bulls and White Sox for more than two decades.
Copyright 2016 Associated Press. All Rights Reserved.