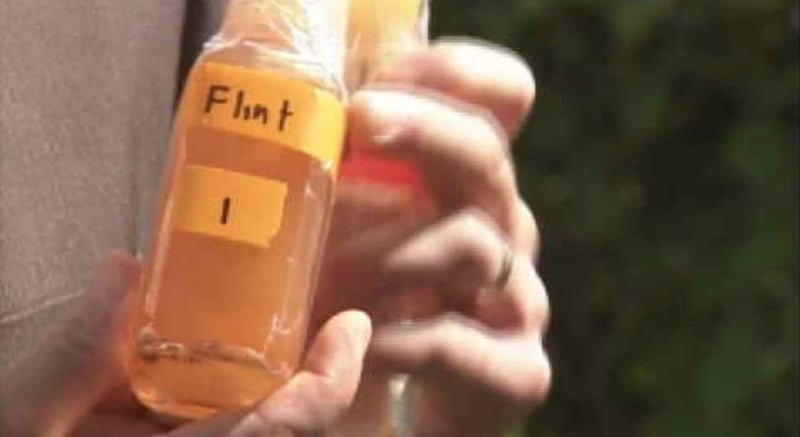 This 2015 image shows a sample of Flint's water. (Source:WNEM)
LANSING, MI (AP) -
A Michigan water quality official who told Flint that a chemical wasn't needed to prevent lead corrosion from pipes has taken a different job in the state Department of Environmental Quality.
Mike Prysby, an Office of Drinking Water and Municipal Assistance district engineer responsible for Genesee County, now works in the Water Resources Division's Transportation and Flood Hazard Unit as of March 28.
That was a day before a supervisor at Flint's water plant, Mike Glasgow, testified at a legislative hearing that Prysby told him before Flint's 2014 switch to a local river for water that phosphate wasn't required.
DEQ spokeswoman Melanie Brown says Prysby took a position vacated when someone was promoted, and his switch wasn't a forced transfer. The Snyder administration continues to investigate staff actions in Flint.
Copyright 2016 Associated Press. All rights reserved.