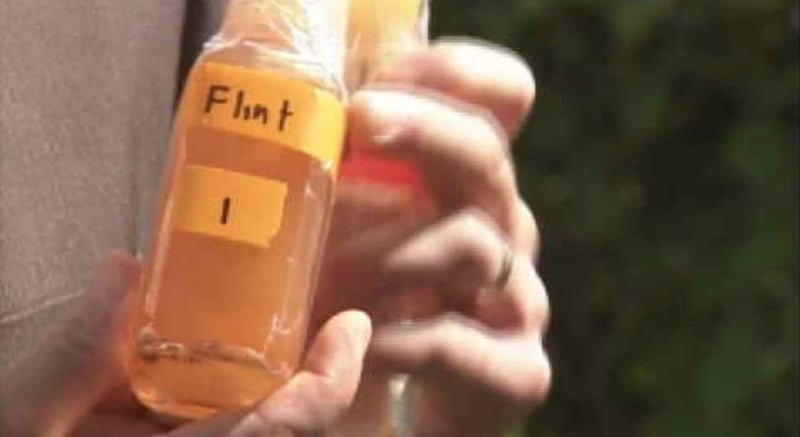 This 2015 image shows a sample of Flint's water. (Source:WNEM)
FLINT, MI (AP) -
Dozens of Flint residents have spoken at the first public hearing into possible discrimination during the switch to the Flint River for drinking water and the subsequent lead contamination.
Elaine Connor, who tested positive for lead, told the Michigan Civil Rights Commission people have to think about every movement they make. Others talked about their anger, fear and distrust.
Flint is under a state of emergency after lead from old pipes leached into the water supply because of improper treatment. Some residents in the largely minority city say the contamination wouldn't have occurred in a wealthy, predominantly white city.
The commission, which investigates civil rights complaints, decided in January to hold hearings. Co-chair Arthur Horwitz said the board has come to the "inescapable conclusion that this is a case of environmental injustice."
Copyright 2016 Associated Press. All rights reserved.