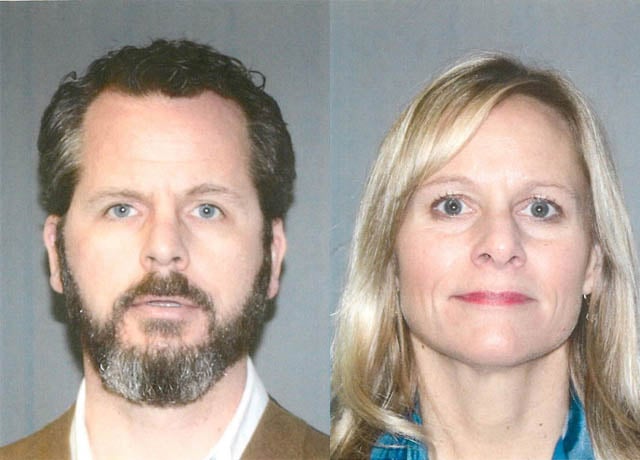 Todd Courser and Cindy Gamrat (Source: Attorney General's Office)
LANSING, MI (AP) -
A judge has granted Republican House Speaker Kevin Cotter's request to halt an order that he testify in the criminal case of two former lawmakers who were forced from office.
Ingham County Circuit Judge James Jamo stayed District Judge Hugh Clark Jr.'s ruling Monday and ordered additional briefs. It's unclear when oral arguments will be heard.
The probable cause hearing for former Republican Reps. Todd Courser and Cindy Gamrat starts Wednesday. Cotter's top aide and other House employees will testify.
Gamrat attorney Mike Nichols says the defendants will decide whether to still seek Cotter's testimony once other evidence is taken at the preliminary exam.
Courser, who resigned in September, and Gamrat, who was expelled, face felony misconduct in office charges related to an attempted cover-up of their extramarital affair.
Copyright 2016 Associated Press. All rights reserved.