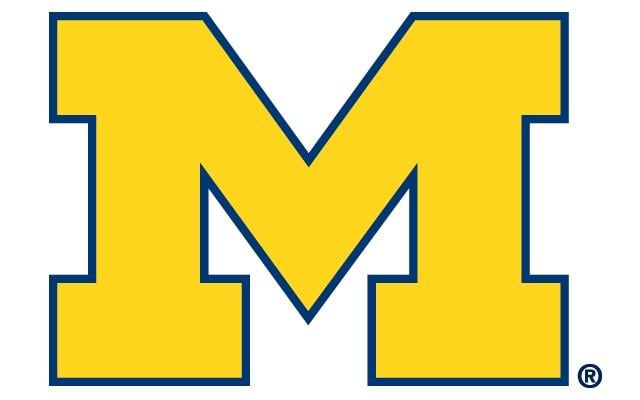 University of Michigan logo
ANN ARBOR, MI (AP) -
The University of Michigan says it's logged 55,500 freshman applications -- representing a record for the 10th year running.
The Ann Arbor News reports Monday the number of applications increased 7 percent compared with last year. Early numbers show about 42 percent of in-state applicants and 25 percent of out-of-state applicants have been accepted.
Detailed enrollment numbers are expected a few weeks into the semester that begins Sept. 6.
Michigan State University reports roughly 37,500 first-year applications. That's a 3.8 percent increase over last year and represents the seventh consecutive record year.
Officials at the East Lansing school say about 21 percent of the total number of applicants are expected to attend classes.
Copyright 2016 Associated Press. All rights reserved.