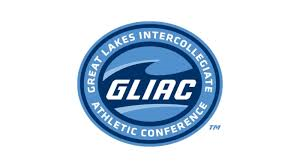 BAY CITY, Mich. – Dell Robinson, commissioner of the Great Lakes Intercollegiate Athletic Conference (GLIAC) since June 2009, announced his resignation on Thursday (June 30), effective immediately.
"After seven years, I have decided to leave the GLIAC and explore other opportunities," stated Robinson. "A change will give the league a platform to promote membership stability and the development that must occur in order to move the Conference forward. I have full confidence that the GLIAC will continue to set the standard of performance, both academically and athletically, among NCAA Division II Conferences."
"The GLIAC is thankful to have Dell Robinson serve as commissioner for the past seven years," said Northwood University President Dr. Keith Pretty, Chair of the GLIAC Council of Presidents. "We thank him for his time and service to the conference and its member institutions."
Robinson recently completed his term on the NCAA Division II Football Committee, serving as chair of the committee for the last two seasons. He also served as the 1st Vice President on the Conference Commissioner's Association's Executive Committee.

A national search will take place to fill the position. GLIAC Associate Commissioner Jeff Ligney will serve as interim commissioner until a search is completed.
Copyright Meredith Corp. All rights reserved 2016