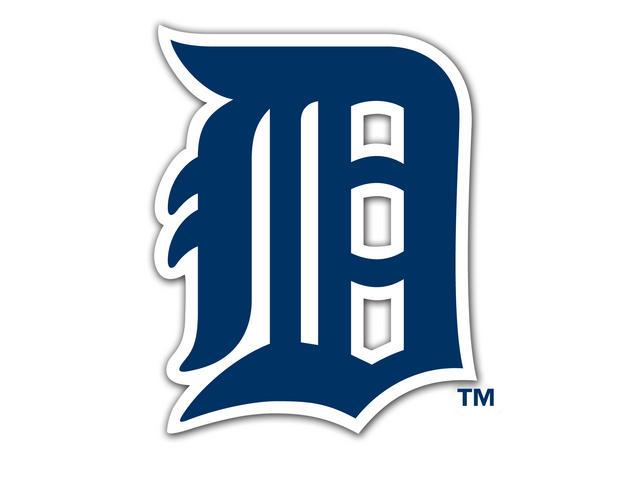 Detroit Tigers
Detroit Tigers starting pitcher Justin Verlander has been voted American League Pitcher of the Month for July.

Verlander compiled a 4-0 record with a 1.69 ERA and 48 strikeouts in 42.2 innings pitched over six starts to claim his fifth career AL Pitcher of the Month Award, including his first since September 2012. Among qualifying starters in the AL (minimum 28.0 innings pitched), Justin finished the period first in strikeouts, tied for first in innings pitched, third in ERA and tied for third in wins. The hard-throwing right-hander permitted just 26 hits, limiting opponents to a .171 batting average during his award winning month.

On July 25th against the Boston Red Sox at Fenway Park, the six-time AL All-Star picked up his 10th win of the season, allowing one run on five hits in six innings. The victory gave Verlander his 10th season of 10-or-more wins, matching Tommy Bridges for the fifth-most 10-win seasons in Tigers history. Only Hooks Dauss (14), Mickey Lolich (12), Jack Morris (11) and George Mullin (11) have more 10-win seasons in franchise history. In Verlander's final start of the month on July 30th against the Houston Astros, the second overall selection of the 2004 MLB Draft tossed his second complete game of the season (also May 13th) and 23rd of his career, allowing two runs on five hits with a walk and a season-best 11 strikeouts. It was his second double-digit strikeout performance of the month (also July 15th) and 34th of his career. The Virginia native's 34 games of 10-or more strikeouts rank second in club history since at least 1913, trailing only Lolich, who posted 54 such games during his Tigers career. Dating back to May 4, 2007, the 2011 AL MVP and Cy Young Award-winner has recorded a strikeout in 303 consecutive appearances, which is the longest streak among active Major League pitchers and the 10th-longest since at least 1913.

Others receiving votes for AL Pitcher of the Month included Hector Santiago (6-0, 1.78 ERA, 35.1 IP, 34 SO), who pitched for the Los Angeles Angels before being traded to the Minnesota Twins on Monday; J.A. Happ (4-0, 1.44 ERA, 31.1 IP, 42 SO) and Aaron Sanchez (3-0, 1.59 ERA, 34.0 IP, 22 SO) of the Toronto Blue Jays; Rick Porcello (5-0, 2.57 ERA, 1 CG, 22 SO) of the Boston Red Sox; Jose Quintana (3-0, 1.95 ERA, 32.1 IP, 29 SO) of the Chicago White Sox; and Zach Britton (0.00 ERA, 9 SV, 12 SO) of the Baltimore Orioles.
Copyright Detroit Tigers 2016. All rights reserved.