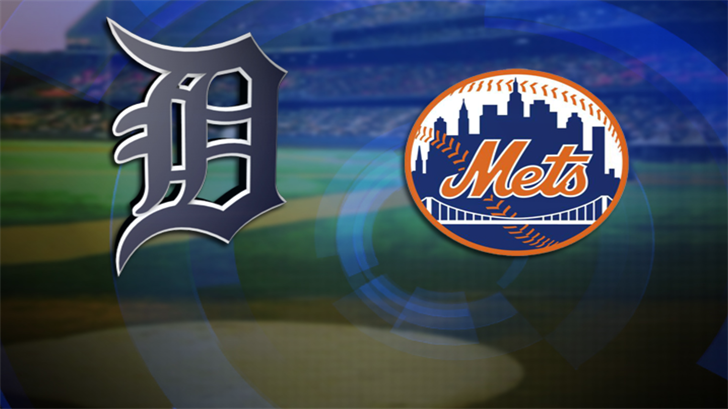 DETROIT (AP) -- Victor Martinez homered and Detroit ace Justin Verlander limited New York to four hits in six innings to help the Tigers beat the Mets 4-3 on Friday night for their ninth victory in their last 10 games.
Verlander (12-6) allowed only two runs and struck out nine, but the Mets ran his pitch count up to 103 to force him out of the game. Three relievers finished, with Francisco Rodriguez pitching the ninth for his 31st save.
James Loney drove in a ninth-inning run with a groundout, and Rodriguez retired Kelly Johnson to end the game. Johnson homered in the fourth for the Mets. They have lost four straight.
Noah Syndergaard (9-6) also ran into pitch-count trouble, needing 112 to get through his six innings. He gave up four runs on seven hits and two walks, striking out seven.
Copyright Associated Press 2016. All rights reserved.