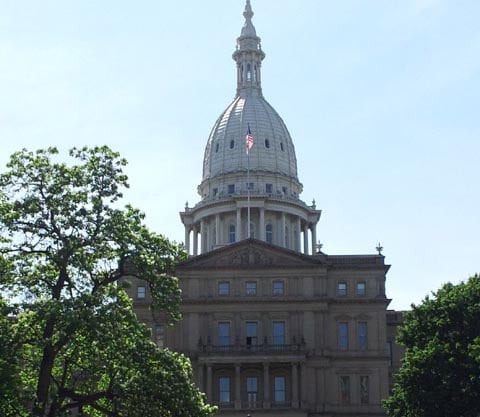 LANSING, MI (AP) -
The Republican-led Senate will not block Gov. Rick Snyder's pick to lead Michigan's embattled Department of Environmental Quality in the wake of Flint's water crisis.
Heidi Grether, a former BP lobbyist whose appointment has come under criticism from environmentalists and Democrats, took questions Wednesday from the Senate Natural Resources Committee. The panel didn't vote, which means Grether's appointment will take effect automatically Tuesday as expected.
Grether began the job Aug. 1, about seven months after the previous director resigned in the fallout from Flint's lead contamination. The Senate had 60 days to stop the appointment, which the Republican governor announced in mid-July.
Grether, a self-described avid bird watcher, says as a regulator she will strike a balance between environmental protection and the "real world" where economic prosperity also is important.
Copyright 2016 Associated Press. All rights reserved.