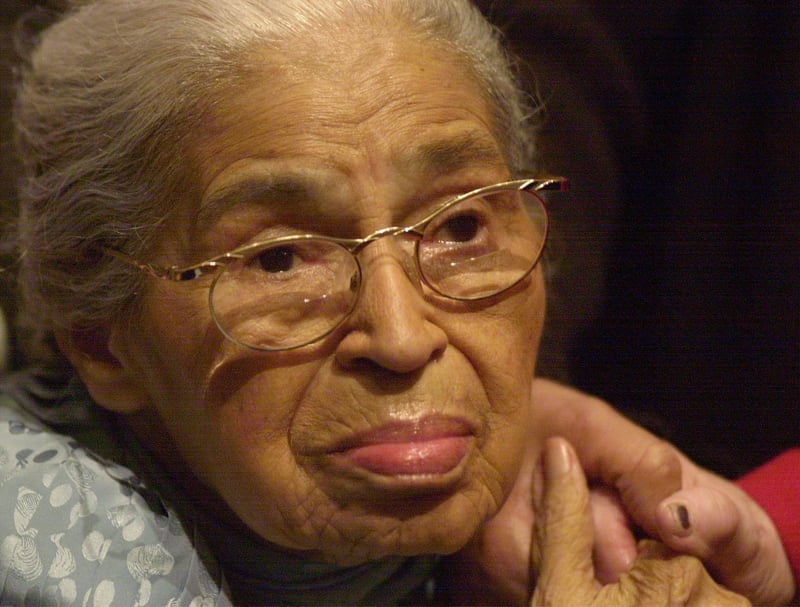 Rosa Parks (Source: AP: File, Dec. 1, 2001)
DETROIT (AP) -
A former Detroit home of civil rights icon Rosa Parks is set to be torn down and refashioned for a new purpose.
The Detroit Free Press reports that what's left of the home in the southwest part of the city will be torn down Monday. The property will be turned into an urban garden that is planned to supply the neighborhood with vegetables.
The home's facade has been removed and will be refashioned into a replica-style artwork that'll be shown in museums across Europe.
American artist Ryan Mendoza is leading the project. He has lived in Europe for about 20 years and is known for his controversial artwork in Detroit.
This summer, Mendoza restyled two abandoned homes to display the names of presidential candidates Donald Trump and Hillary Clinton through fake bullet holes at night.
Copyright 2016 Associated Press. All rights reserved.