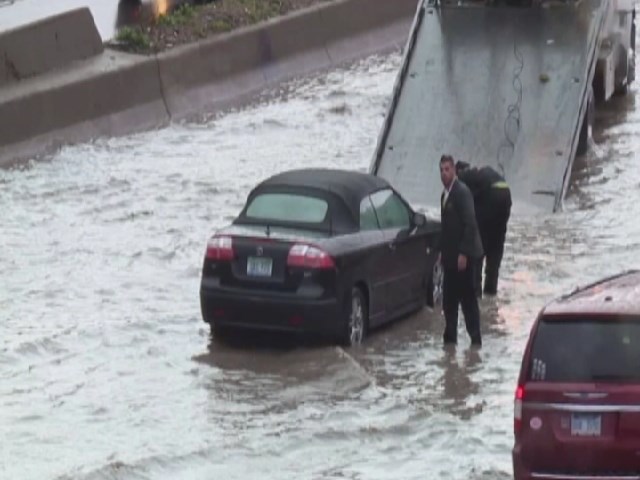 Source: CBS
DETROIT (AP) -
Relentless rain has swamped southeastern Michigan, turning roads into deep canals, ruining daily commutes and threatening communities with floods.
Forecasters say the rain that started Thursday is expected to stretch into the weekend.
Parts of Detroit received more than 5 inches of rain. Flooding closed sections of Interstate 75 at times, and northbound lanes of the Lodge Freeway under Cobo Center were shut down due to water and sewage.
Lt. Mike Shaw of the state police says, "This water rises very quickly."
News media posted online pictures of submerged vehicles. One man was up to his neck in water. Non-emergency surgeries were canceled due to flooding at Harper Hospital in Detroit.
The National Weather Service says some areas could get another inch of rain Friday.
Check the interactive radar here.
>>>Slideshow: Flooding in southeastern Michigan<<<
Copyright 2016 Associated Press. All rights reserved.