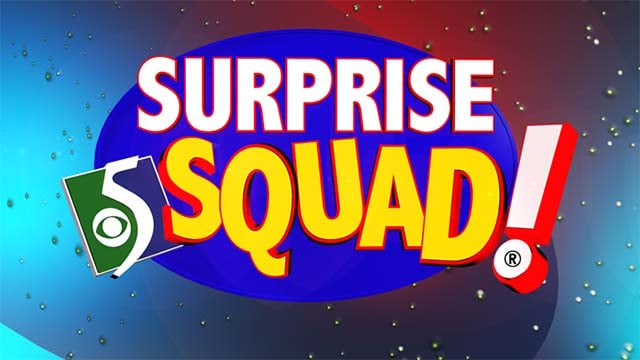 The TV5 Surprise Squad began surprising viewers across the Great Lakes Bay Region on Sept. 12, 2016.
The Surprise Squad makes their way around town helping make the day a little brighter for some lucky TV5 viewers. You never know where the Squad may show up or what they'll be doing when they get there.
You can keep up with the Surprise Squad by liking the TV5 Facebook Page.
If you have a suggestion for the Surprise Squad, Click here to use our web-based form to send a message.