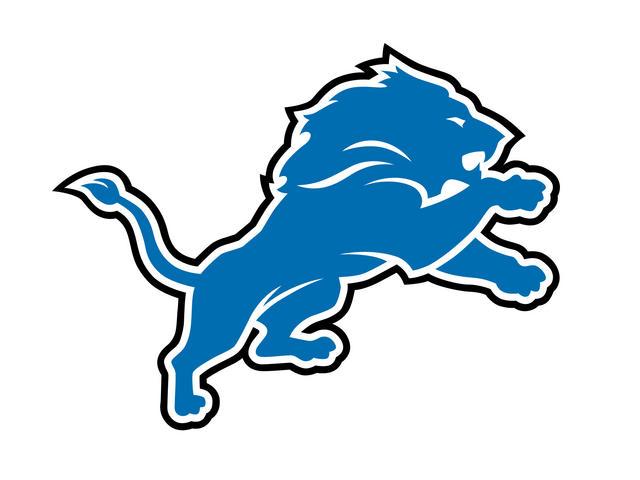 Detroit Lions logo
DETROIT (AP) -- Matt Prater made a tiebreaking, 34-yard field goal with 1:29 left and Rafael Bush followed with a victory-sealing interception two plays later, giving the Detroit Lions a 31-28 win over the Los Angeles Rams on Sunday.
The Lions (3-3) have won two straight games with Prater making the winning kick and a defensive back following up with an interception on the ensuing possession. Last week, Prater's kick and Darius Slay's interception gave Detroit a win over previously unbeaten Philadelphia.
"We've gotten comfortable being uncomfortable," Detroit coach Caldwell said. "They feel like that's the norm."
The Rams (3-3) have lost two straight.
Case Keenum completed a Rams-record 20 straight passes, but couldn't connect with Lance Kendricks on the long throw that Bush stepped in front of near midfield.
"I saw the quarterback staring and knew I just had to catch the ball," Bush said.
Keenum finished 27 of 32 for 321 yards with three touchdowns -- two to Kenny Britt, one to Kendricks -- and an interception.
"We did some good things offensively, but unfortunately we were a couple plays short," Keenum said. "It sounds like a broken record from last week."
Britt had season highs with seven receptions and 136 yards, 47 of which came on a highlight-reel catch .
Todd Gurley gained 15 yards on his first carry, but finished with just 58 yards on 14 rushes as another team figured out how to slow him down. At the end of the first half, Gurley was stopped for a loss of 1 on a fourth down from the Detroit 1 with the score tied at 14.
"I'd do it again," Rams coach Jeff Fisher said. "We're inside the 1. Shoot, you've got to bang that in."
Gurley did have four receptions for 49 yards.
Detroit's Matthew Stafford was 23 of 31 for 270 yards, with a season-high four touchdowns.
Golden Tate had eight receptions for a career-high 165 yards and a touchdown. Marvin Jones, Anquan Boldin and Andre Roberts also caught TDs for the Lions.
CATCH OF THE DAY
Britt's best game of the season included quite a catch. Keenum lofted a 47-yard pass over Britt's left shoulder which the receiver corralled with his right arm. The ball was jarred loose when Britt hit the turf, he squeezed it between his legs, lost it again and pinned the ball against his shoulder pads on a play that stood after review.
"The defender had my left hand and I reach back to get it," Britt said. "I felt it go down by my legs and I trapped it. It's all about concentration."
TAKING ADVANTAGE
Detroit's Zach Zenner made the most of an opportunity to play with Theo Riddick and Dwayne Washington out with injuries. The second-year pro had career highs with 14 carries and 58 yards rushing, and caught two passes for 19 yards.
"He's not flashy," Caldwell said. "But he's effective."
INJURY REPORT
Rams defensive tackle Michael Brockers aggravated his hip injury and defensive back Lamarcus Joyner left with a forearm injury. Detroit defensive end Ezekiel Ansah returned after missing three-plus games with an ankle injury, but he was replaced on the inactive list by defensive tackle Haloti Ngata (shoulder). Detroit linebacker DeAndre Levy (quadriceps, knee) and tight end Eric Ebron (ankle, knee) were also inactive.
UP NEXT
The Rams planned to fly to London after the game for a game against the Giants.
"We'll carry this disappointment with us in a long road trip," Fisher said.
The Lions will host Washington in their third straight home game.
Copyright Associated Press 2016. All rights reserved.