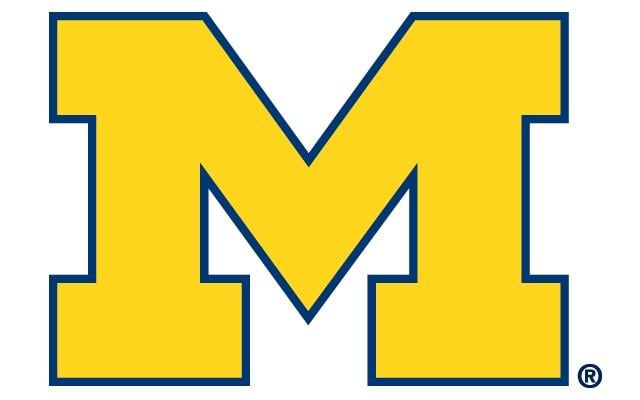 University of Michigan logo
ANN ARBOR, MI (WNEM) -
Michigan quarterback Wilton Speight has been named the Big Ten Co-Offensive Player of the Week.
The junior set a career-high with 362 passing yards and recorded his first career rushing touchdown in Saturday's victory over Maryland.
Speight broke the school record for most passing yards in a first half of a game, throwing for 292 yards.
He completed 19 of 24 passes, including two touchdown tosses.
This is Speight's second career offensive player of the week award and second of the season. He previously won it back on September 12.
Copyright WNEM Meredith Corp. 2016. All rights reserved.