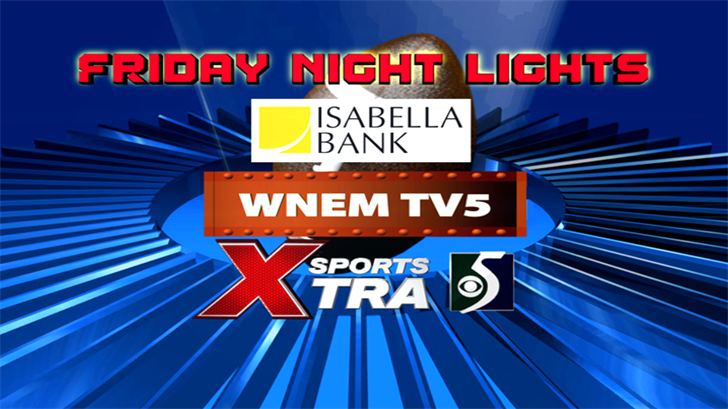 It's regional finals week in high school football...over a handful of viewing area teams are still alive in the state playoffs, including two teams that will go head to head on Saturday.
In division five on Saturday, for the first time ever, frankenmuth will square off against ithaca.
The game will decide the true champion of the t-v-c, as Ithaca won the west division while muth won the east and took out central champ Freeland last week.
Ithaca of course, has won 5 of the last 6 state titles in division six, but moved up a level this season.
Frankenmuth knows it'll be a challenge but they think they match up well with Ithaca.
They're very disciplined they run what they're supposed to run. run crisp routes but we've got very good corners and safeties" said senior Dan Stone.
Eagles head coach Phil Martin added: "I think we'll be fine. they're a pretty good size, they run we kind of matchup size wise with a lot of teams and have a couple kids that can run so it'll be a pretty interesting matchup."
In division six, the Millington cardinals are getting ready to host Detroit central collegiate on Friday night.
Millington was the runner up in the Tri-Valley east this season, as the team's only loss was against Frankenmuth back in September.
The Cardinals are averaging nearly 43 points per game while giving up only 8
"We're always looking for another way for another idea to get better and we're practicing every day and every play is 100 percent."
said senior Brady Payne.
Cardinals head coach Roger Bearss added:"Coach Danteen has done a great job with our defense he puts a lot of time and effort into it. We know we're going to get stretched a little bit and it's ok to bend but not break. We don't want to give up the big play we want to shut down their fast quick guys but at the same time we've got to play fundamentally sound. "
Copyright Meredith Corp. 2016. All rights reserved.