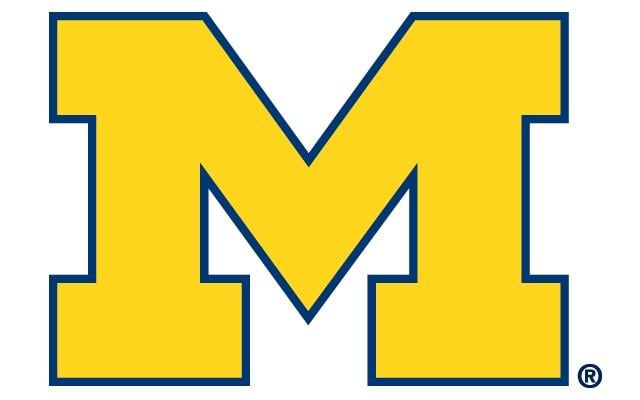 University of Michigan logo
IOWA CITY, Iowa (AP) -- Iowa freshman Keith Duncan kicked a 33-yard field goal as time expired and Iowa stunned second-ranked Michigan 14-13 on Saturday night, damaging the Wolverines' playoff hopes. Akrum Wadley had 115 yards rushing for the Hawkeyes (6-4, 4-3 Big Ten), who beat a top-five team for the first time in six years.
Michigan (9-1, 6-1, No. 3 CFP) appeared to have the game wrapped up on Channing Stribling's interception of Iowa quarterback C.J. Beathard with 1:54 left. But the Hawkeyes defense stuffed the Wolverines, and a facemask penalty put Iowa at Michigan's 36 with 1:23 to go.
Duncan then drilled the ball through the uprights from nearly the exact same spot where Daniel Murray hit the game-winner eight years ago to knock Penn State out of the national title picture. But Michigan is still very much alive, in part because Clemson and Washington lost earlier in the day.
Wilton Speight threw for 103 yards with a pick for the Wolverines, who gained just 201 yards of offense.
Copyright 2016 Associated Press. All Rights Reserved.