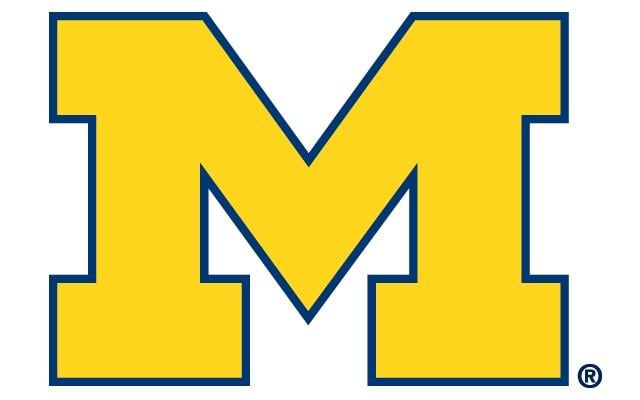 University of Michigan logo
ANN ARBOR, Mich. (AP) -- Zak Irvin scored 15 points, Derrick Walton added 13 and Michigan closed the first half strong en route to a 77-65 victory over IUPUI on Sunday.
The Wolverines (2-0) scored the final 13 points of the first half to take a 43-32 lead, and they held on to win comfortably despite 22 points from IUPUI's Darell Combs. Moe Wagner scored 13 points for Michigan and Muhammad-Ali Abdur-Rahkman contributed 12.
Matt O'Leary scored 13 points for the Jaguars (0-2), and Kellon Thomas added 10.
Michigan trailed 32-30 before Abdur-Rahkman made a 3-pointer with 3:47 left in the first half. Baskets by Ibi Watson and Mark Donnal pushed the lead to five, and then Donnal added two free throws. Abdur-Rahkman and Irvin added baskets in the final minute to make it an 11-point game.
Copyright Associated Press 2016. All rights reserved.