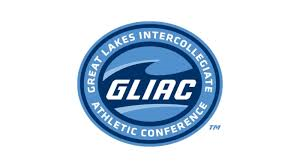 BAY CITY, Mich. - SVSU men's basketball senior guard Garrett Hall has been chosen as the Great Lakes Intercollegiate Athletic Conference (GLIAC) men's basketball North Division Player of the Week after leading the No. 4 Cardinals to a 2-0 record to begin the 2016-17 campaign. The team posted victories over No. 3 Bellarmine University and St. Joseph's College in the annual GLIAC/ GLVC Challenge, hosted by Northwood University.
Hall Hall led the No. 4 Cardinals to a 2-0 start to the season. He averaged 19.0 ppg, 5.0 rpg and 2.0 apg. Hall posted a game-high 17 points with six rebounds and two assists in the team's season-opening victory over No. 3 Bellarmine on Friday night before registering a team-best 21 points with four boards and two assists in the team's win Saturday over St. Joseph's.
Saginaw Valley opens its home slate for the season Thursday (Nov. 17) night with a 7:00 p.m. matchup against the Lewis University Flyers. The game is set to take place in SVSU's James E. O'Neill Jr. Arena.
Copyright Saginaw Valley State 2016. All rights reserved.