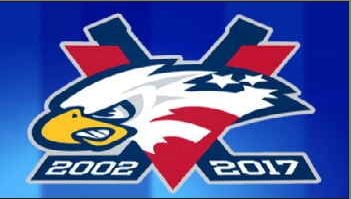 Source: Saginaw Spirit
SAGINAW, Mich. – On Wednesday, the Saginaw Spirit and the Sault Ste. Marie Greyhounds faced off at The Dow Event Center for Education Day. The Spirit and the Greyhounds battled back and forth for the lead but the Greyhounds took a 5-3 decision over the Spirit.
The first five minutes of the period provided minimal scoring chances for both teams. The play was evenly dispersed between both zones and neither defense would let the puck go by. At 10:52, the Spirit had a power play opportunity and kept the puck mostly in the Greyhounds zone but were unable to capitalize. With only 39 seconds left in the first period, Spirit captain Mitchell Stephens put them on the board first. Robert Proner and Brady Gilmour assisted Mitchell Stephens as he tucked the puck past Matthew Villalta's left pad. The Greyhounds outshot the Spirit 12-7, but the Spirit lead, 1-0.
In the beginning of the second period, a Spirit penalty gave the Greyhounds the advantage they were looking for. Just as Cole Coskey was stepping out of the box the Greyhounds scored. Boston Bruins first round pick Zach Senyshyn put the puck past Evan Cormier. Assisting on the goal was Otto Makinen and Conor Timinns. Two minutes and seven seconds later, the Greyhounds alternate captain put another one past Cormier for his second goal of the game. Morgan Frost and Colton White picked up assists on Zach Senyshyn's tally. In just thirty-nine seconds, the Spirit crawled back with a goal of their own. With his third goal of the season, Damien Giroux tied the game up for the Spirit. Jesse Barwell and Kirill Maksimov assisted on the play. At 11:20 of the period, Tim Gettinger took a pass from Boris Katchouk to put one past Evan Cormier's left pad and give the Greyhounds the lead again. In the second period the Spirit outshot the Greyhounds, 12-11 and the Greyhounds led, 3-2.
The third period began with a 5-on-3 man advantage in favor of the Spirit but they were unable to capitalize on the power play opportunity. At 1:26, another Greyhounds penalty gave the Spirit the chance to tie up the game. Cole Coskey scored the power play goal with assists from Hayden Hodgson and Brady Gilmour. The Greyhounds took the lead again as Tim Gettinger scored with Gustav Bouramman and Bobby MacIntyre drawing assists on the play. New York Rangers prospect Tim Gettinger takes a pass from Otto Makinen to score on an open net with only three seconds left to complete the hat trick. Final shots on goal favored the Greyhounds 37-31 as they took a 5-3 decision over the Spirit.
Copyright Saginaw Spirit 2016. All rights reserved.