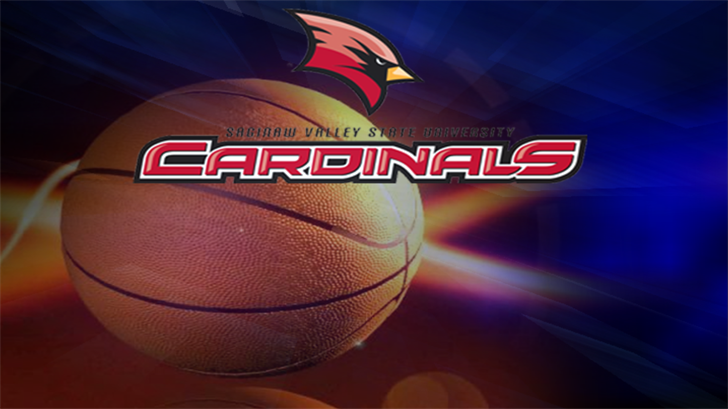 BAY CITY, Mich. - Saginaw Valley State University senior men's basketball student-athlete C.J. Turnage has been named the Great Lakes Intercollegiate Athletic Conference (GLIAC) Men's Basketball North Division Player of the week after leading the Cardinals to three victories this past week.
Turnage averaged 19.3 ppg and had 6.3 rpg in the team's 3-0 week while improving to 8-0 to begin the season for the first time since the 1984-85 season. Turnage added five steals and four blocks in the games, which included his third double-double of the season in Saturday's 86-59 win over Lake Erie. C.J. is averaging a team-high 16.5 ppg and team-best 7.9 rpg for the No. 2-ranked Cardinals.
Saginaw Valley is off to its best start since the 1984-85 campaign with its 8-0 and is ranked No. 2 in the nation. The Cardinals will travel to Ohio for a pair of games versus GLIAC South Division opponents in Ashland and Tiffin. The Cards face the Eagles Thursday (Dec. 8) at 7:30 p.m. before taking on the Dragons on Saturday in a 3:00 p.m. tilt.
Copyright Saginaw Valley State 2016. All rights reserved.