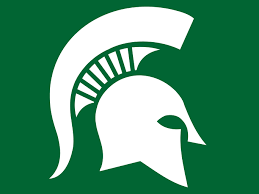 EAST LANSING, Mich. (AP) -- Michigan State coach Mark Dantonio says Brian Lewerke is "the guy to beat out" at quarterback as the Spartans look ahead to 2017. Lewerke missed all of November with a broken leg after showing promise in limited duty as a redshirt freshman.
Michigan State loses senior Tyler O'Connor, who made most of the starts at quarterback this season. Lewerke started twice and Damion Terry started once.
Michigan State won the Big Ten in 2015 behind quarterback Connor Cook, but with Cook now in the NFL, the Spartans fell to 3-9 this season. Lewerke completed 31 of 57 passes for 381 yards. He threw for two touchdowns and an interception.
Dantonio said Lewerke probably would have been Michigan State's top choice at quarterback down the stretch had he not been hurt.
Copyright 2016 Associated Press. All Rights Reserved.