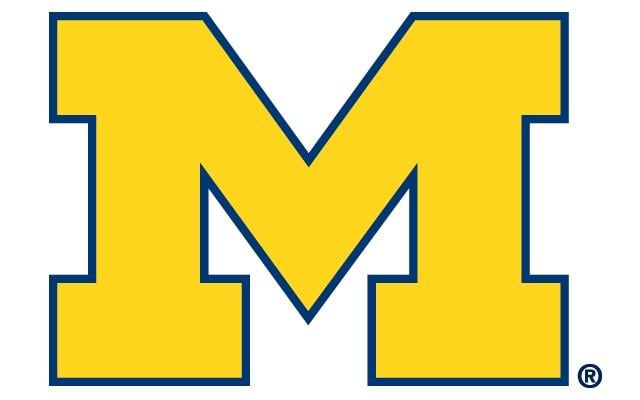 University of Michigan logo
ANN ARBOR, Mich. (AP) -- Derrick Walton scored 16 of his 21 points in the first half, and Michigan rolled to another easy win Saturday, 98-49 over Maryland-Eastern Shore.
The Wolverines (9-3) jumped out to a 19-2 lead, and Michigan was shooting well over 80 percent -- both overall and from 3-point range -- after a layup by Zak Irvin made the score 35-13 with 7:33 remaining in the half.
The Wolverines eventually fell off that torrid pace, but Michigan was still able to set a season high in scoring for the second consecutive game. The Wolverines beat Central Arkansas 97-53 on Tuesday night.
Bakari Copeland led the Hawks (1-10) with 15 points.
Michigan made its first seven shots from the field and led 19-2 after a 3-pointer by Walton. It was 49-22 at halftime.
Duncan Robinson had 17 points for the Wolverines, and D.J. Wilson added 16 -- including a couple dunks early in the second half. Moe Wagner's one-handed, breakaway dunk put Michigan up 66-31.
Copyright Associated Press 2016. All rights reserved.