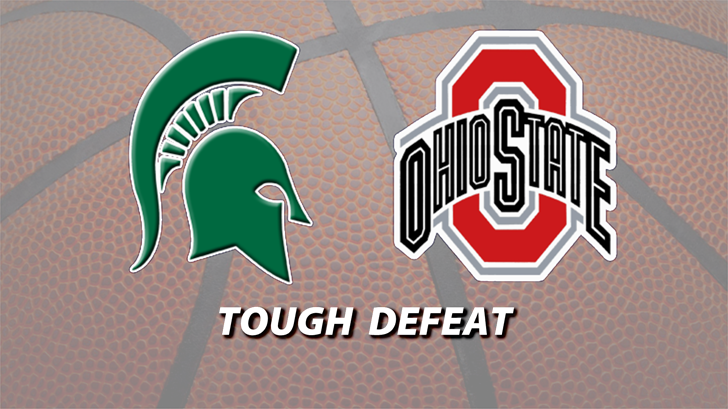 COLUMBUS, Ohio (AP) -- JaQuan Lyle made 5 of 7 shots from the 3-point line and scored 22 points as Ohio State pulled away down the stretch and beat Michigan State 72-67 on Sunday for the Buckeyes' first Big Ten win this season.
Marc Loving and Jae'Sean Tate each added 12 for the Buckeyes (11-7, 1-4 Big Ten), whose season was on the verge of collapsing after a disastrous start in the conference, inconsistent play and the loss of a key player to season-ending injury.
Ohio State grabbed a 59-58 lead on a Lyle 3-pointer with 7:15 left and led by as many as seven. Michigan State (12-7, 4-2) surged back in final 3 1/2 minutes but it wasn't good enough as the Spartans had to start fouling to stop the clock.
A layup by Miles Bridges pulled Michigan State to 70-67 with 20 seconds left. But Kam Williams converted a free throw for a four-point lead and Joshua Langford missed a 3-pointer.
Bridges paced Michigan State with 24 points on 9-for-12 shooting.
Copyright Associated Press 2017. All rights reserved.