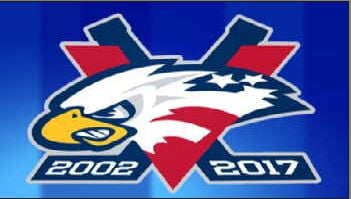 Source: Saginaw Spirit
SAGINAW, Mich. – On Thursday, the Saginaw Spirit (17-20-6-2 42 points, 5th West Division) and the Hamilton Bulldogs (22-17-3-2 49 points, 3rd East Division) battle at The Dow Event Center. The teams met once earlier in the season where Saginaw took a 4-3 shootout victory in Hamilton, Ontario, this will be their last meeting of the season. The Spirit will offer $5 student and military tickets, and have $2 beer, $2 Jet's Pizza and $2 Pepsi Products.
On Sunday, the Saginaw Spirit completed a three-game road trip where they earned five out of six points. The Spirit fell 5-4 in an overtime loss to the Barrie Colts on Thursday. They combated the loss with two 6-3 victories, one on Friday against the Sudbury Wolves and the second on Sunday against the North Bay Battalion.
The Hamilton Bulldogs shut out the Kingston Frontenacs on Saturday night. Matt Luff scored his 15th goal of the season and Benjamin Gleason scored his fourth goal, these two goals would complete the scoring for the game. Kaden Fulcher made 26 saves and earned his second shutout of the season, Fulcher's last shut out was on September 23rd, the Bulldogs first game of the regular season, where he earned 31 saves in a 7-0 victory over Mississauga. The Bulldogs marked their 2-0 shut out over the Frontenacs on their home ice at FirstOntario Centre.
The Spirit and the Bulldogs last met up in Hamilton at the FirstOntario Centre on December 10th. The Spirit took a 4-3 victory over the Bulldogs in a shootout. The Bulldogs Connor Walters scored his second goal of the season and the next two goals came from Will Bitten, but the Bulldogs were unable to score in the shootout. Hayden Hodgson, Jesse Barwell and DJ Busdeker all scored for the Spirit and Busdeker earned his first career OHL goal. Filip Hronek scored in the shootout to give the Spirit the win.
Copyright Saginaw Spirit 2017. all rights reserved.