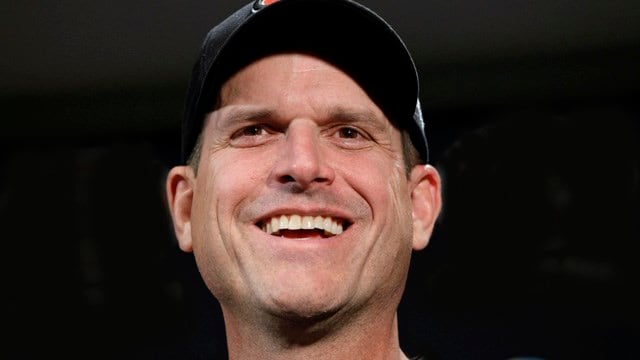 ANN ARBOR, MI (AP) -
Jim Harbaugh says he plans to take Michigan's football teams overseas annually.
Harbaugh announced Wednesday, after the school's Signing of the Stars event, that an upcoming trip to Italy is the first of many abroad. He says a donor, who requested anonymity, is paying for the trip this year.
South Africa, Japan, Israel and either England or New Zealand are countries Harbaugh wants to bring the Wolverines to for practices and educational opportunities over the following four years.
Harbaugh says the trips are compliant with NCAA rules because they're part of study-abroad programs and will not include competition.
The NCAA announced recently it was banning football teams from combining spring break and spring football as Harbaugh did last year in Florida.
Copyright 2017 Associated Press. All rights reserved.