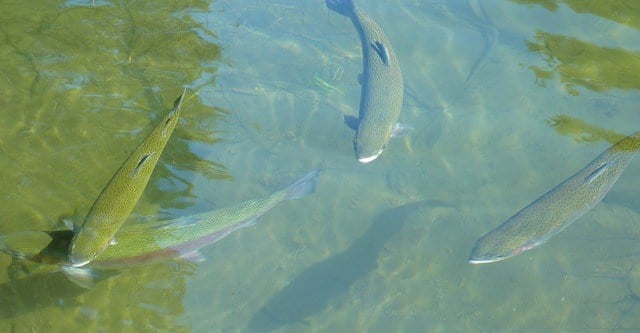 Stock photo
TRAVERSE CITY, MI (AP) -
A state judge has sided with a fish farming operation that wants to dramatically boost production of rainbow trout of Michigan's Au Sable River.
In a ruling Wednesday, Administrative Law Judge Daniel Pulter endorsed with slight modifications a 2014 permit issued by the Department of Environmental Quality to Harrietta Hills Trout Farm.
It would allow the farm to produce 300,000 pounds of trout annually, up from 20,000 pounds a few years ago.
A group called Anglers of the Au Sable plans to appeal, saying the expansion would pollute the river with fish feces and food. It says the river's prized wild trout population could be harmed.
Owner Dan Vogler says Harrietta Hills turns out high-quality fish and won't hurt the river.
DEQ Director Heidi Grether will make the final decision.
Copyright 2017 Associated Press. All rights reserved.