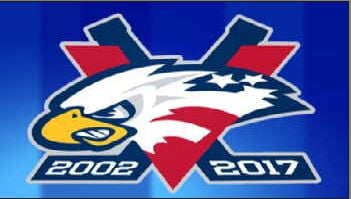 Source: Saginaw Spirit
WINDSOR, Ont. – On Thursday night, the Saginaw Spirit (19-22-6-2, 9th Western Conference) take on the Windsor Spitfires (30-11-5-2, 4th Western Conference) from the WFCU Centre in Windsor, Ontario.
The Spirit are coming off of a loss Wednesday night against the West Division-leading Soo Greyhounds by a 5-2 margin. After a goal in the first minute of the hockey game and ten shots in the first period, the Spirit mustered only 14 shots on goal in the final 40 minutes. Brendan Bonello made 31 saves in the losing effort for the Spirit.
The Spits are going through one their toughest stretches of the season. With many injuries and players missing time for the CHL Top Prospects Game, Windsor is 5-3-1-1 in their last ten games. In those 10 contests is a 3-2 loss last Saturday night to the Saginaw Spirit. Last time out, the Spitfires knocked off the Hamilton Bulldogs 5-3 at the WFCU Centre. Windsor used three third period goals to erase a 2-1 deficit in the second period.
The Spirit are 1-2-2-0 against the Spitfires this season, with their only victory coming at The Dow Event Center. The last time the Spirit were victorious in Windsor was back on December 18, 2014, a 2-1 hockey game.
Broadcast Information:
Spirit fans can catch radio broadcasts on WSGW 100.5 FM, www.fmtalk1005.com , and the FM Talk 100.5 App in the App Store or Google Play with the voices of Spirit Hockey, Joey Battaino and Dennis Desrosiers. For a full TV Broadcast schedule, Click Here. Tonight's broadcast begins at 6:50 p.m. on the Rogers OHL Action Pak in Ontario and locally on 100.5 FM WSGW. You can also stream the broadcast on OHL Live.
Copyright Saginaw Spirit 2017. all rights reserved.