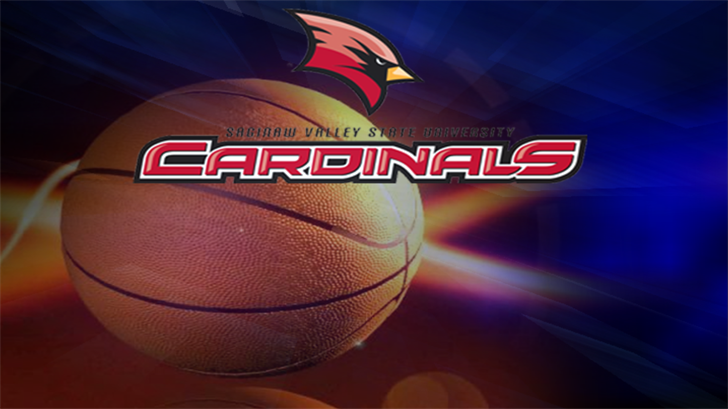 UNIVERSITY CENTER, Mich. - Saginaw Valley State University men's basketball head coach Randy Baruth has announced the addition of Barry Huckeby to his coaching staff. Huckeby joined the Cardinals at the beginning of the semester.
"SVSU men's basketball is happy to add Barry Huckeby to the staff. Barry brings 10 years of GLIAC experience to the program, along with a great work ethic and team attitude. We look forward to working with him!"
Huckeby comes to Saginaw Valley after serving as the associate head coach of the Northwood University men's basketball program for six seasons.
Huckeby had spent the previous three seasons before Northwood as an assistant coach at Saginaw Valley State. He helped the Cardinals reach the GLIAC Tournament for the first time in more than 10 years in 2010 in his first stint with SV.
Prior to arriving at SVSU, Huckeby coached seven seasons at Blue River Valley High School. He went 117-45 in seven seasons, winning five conference, four sectional and two regional championships. His 2001 team was the state runner up. Huckeby earned his degree from Miami University, where he was a member of two MAC Championship teams.
Huckeby received his bachelor's degree in Math Education from Miami University in 1996 and his master's degree in Education from Indiana Wesleyan University in 1999. His wife, Jennifer, is an elementary teacher and they have 3 sons - Jackson, Bryson and Wilson.
@SVSU_MBB | #svsumbb | @SVSUAthletics | #GoSVSU
Copyright Saginaw Valley State 2017. All rights reserved.