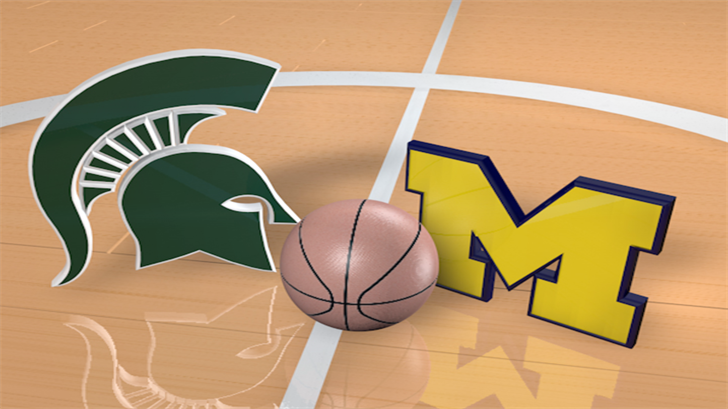 ANN ARBOR, Mich. (AP) -- Derrick Walton had 20 points and eight assists, and Michigan rolled to an 86-57 victory over Michigan State on Tuesday night to equal the most lopsided victory over the Spartans since 1948.
The last time the Wolverines beat Michigan State by more was in a 66-33 victory Dec. 4, 1948. Michigan also beat the Spartans by 29 in a 75-46 win in 1996 -- in Tom Izzo's first season as Michigan State's coach.
The Wolverines led 55-29 at halftime after shooting 75 percent from the field -- and 8 of 11 from 3-point range -- through the first 20 minutes.
Michigan (15-9, 5-6) continued its enigmatic run through Big Ten play. The Wolverines beat Indiana by 30 on Jan. 26, then lost at Michigan State and at home against Ohio State before routing the Spartans (14-10, 6-5) in Tuesday's rematch.
Moe Wagner added 19 points for Michigan, which snapped a five-game losing streak in the series.
Miles Bridges scored 15 points for the Spartans.
Copyright Associated Press 2017. All rights reserved.