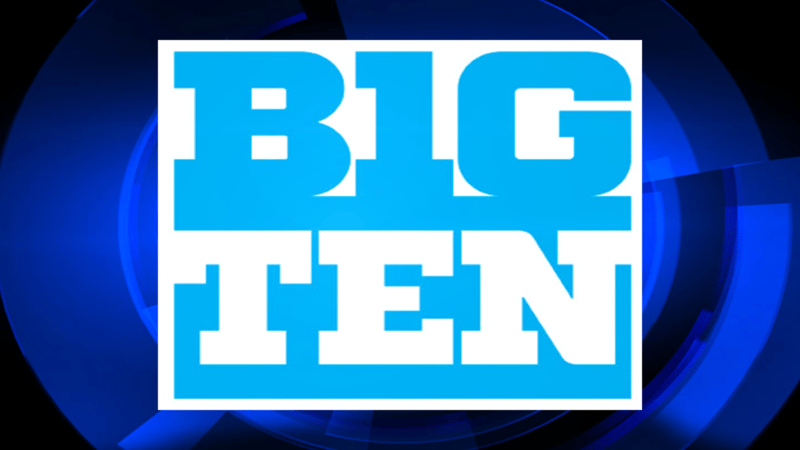 Michigan, Minnesota and Ohio State Standouts Named Three Stars
Gophers' Schierhorn earns first star after holding the nation's top-ranked offense to just three goals on the weekend
First Star
Eric Schierhorn, Minnesota
G – So. – Anchorage, Alaska
Held the nation's top-ranked offense to just three goals on 69 shots over the weekend as the Gophers swept No. 4/6 Penn State
Led the Big Ten over the weekend in save percentage (.952), wins (2), saves (66) and minutes played (120)
Earns his sixth career weekly award and third of the season
Last Minnesota honoree: Eric Schierhorn (Third Star) on Jan. 31, 2017
Last Minnesota First Star: Eric Schierhorn on Jan. 3, 2017
Second Star
Nick Schilkey, Ohio State
F – Sr. – Marysville, Mich.
Tied for the NCAA and Big Ten lead with six points as the Buckeyes split the weekend series at Michigan
Recorded his 20th goal of the season on Saturday, making him the first Buckeye with 20 goals since Ryan Dzingel in 2014 (22) and the eighth to hit 20 for the Buckeyes since 2000
Tallied five of his six points in the third periods, including the game-winning goal with 30 seconds left on Saturday
Earns his seventh career weekly award and third of the season
Last Ohio State honorees: Mason Jobst (First Star) and Christian Frey (Third Star) on Jan. 24, 2017
Third Star
Cooper Marody, Michigan
F – So. – Brighton, Mich.
Tied for the NCAA and Big Ten lead with six points, including a conference-leading four goals, as the Wolverines split the weekend series against No. 11/11 Ohio State
Recorded his first career hat trick on Friday, scoring his third goal in the second period to lift the Wolverines over Ohio State
Earns his first career weekly award
Last Michigan honoree: Will Lockwood (Third Star) on Oct. 25, 2016
Copyright Big Ten Conference 2017. All rights reserved.