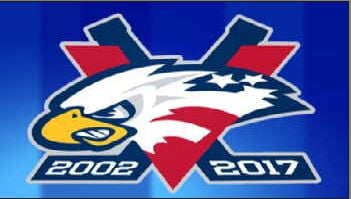 Source: Saginaw Spirit
SAGINAW, Mich. – On Wednesday night, the Saginaw Spirit faced off against the Sault Ste. Marie Greyhounds at the Essar Centre in Sault Ste. Marie. The Spirit were unable to halt Matthew Villalta's winning streak, as he marked his 15th win in a row. Two goals from the Greyhounds in the third period would propel them to a 3-1 victory over the Spirit.
The first period produced limited opportunity for shots on goal. Evan Cormier and Matthew Villalta kept their cages empty as to ensure neither team would get on the board. Shots on goal for the first period favored the Greyhounds 7-4 and the game was scoreless tie at 0-0.
The second period brought scoring chances as 53 seconds in, the Greyhounds got the first tally of the game. Anaheim Ducks prospect Jack Kopacka headed into the right side of the Spirit zone and cut into the circle to score from the slot. Colton White earned his 21st assist on Kopacka's 20th goal of the season. At 10:47, the Spirit tied the game. From the left circle, Jesse Barwell and Mike Davies set up a pass to Max Grondin, who ripped a shot in off of the right post. Shots on goal in the second period favored the Spirit, 12-11 and the game was tied at 1-1.
The third period possessed action in favor of the Greyhounds. Morgan Frost made a one handed feed to Zachary Senyshyn, who scored in front of the goalie's crease. Bobby MacIntyre also assisted on the Boston Bruins prospect's 31st goal of the season at 6:19 of the period. Shortly after at 8:17, Jack Kopacka received a pass across the circles from Barrett Hayton and put the puck in the top left corner of the net. Kopacka earned his second goal of the game and 21st goal of the season. Gustav Bouramman also drew an assist on the power play goal. Final shots on goal favored the Spirit 31-24. Goaltender Matthew Villalta would mark his 15th win in a row with a 3-1 decision over the Spirit.
Applebee's Three Stars of the Game:
Jack Kopacka (SSM) – 2G, +1

Matthew Villalta (SSM) – 30 saves, W

Zachary Senyshyn (SSM) – GWG, +1
The Saginaw Spirit head to Erie, PA on Saturday, February 11 to take on the Otters. The puck drops at 7:00 p.m. from the Erie Insurance Arena.
Copyright Saginaw Spirit 2017. All rights reserved.