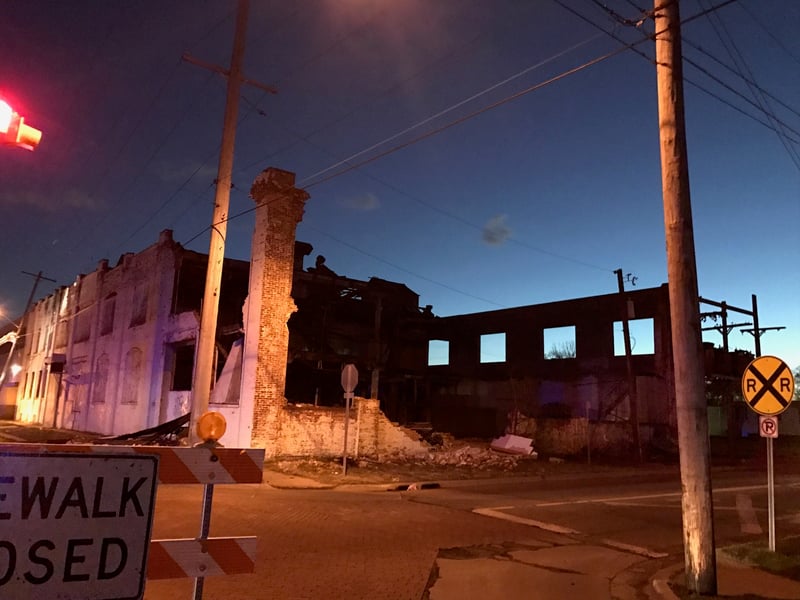 Source: Kalamazoo Department of Public Safety
KALAMAZOO, MI (AP) -
Police say high winds are to blame for knocking down part of a vacant building in Kalamazoo.
Officers responded Sunday evening to the building on the city's north side and found that two walls of the building had collapsed. No one was injured. The Kalamazoo Department of Public Safety says one of the collapsing walls knocked down a power line.
The National Weather Service says winds were gusting above 45 mph at the time in the area.
High winds moved across the state on Sunday night and into Monday morning, knocking out power to several thousand utility customers. Crews worked Monday to restore power.
Copyright 2017 The Associated Press. All rights reserved.