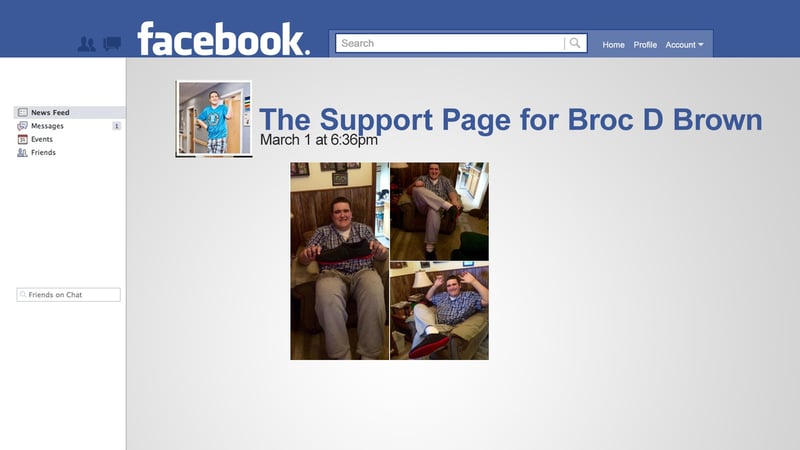 MICHIGAN CENTER, MI (AP) -
A Michigan Center 19-year-old, who was previously in the Guinness Book of World Records for world's tallest teenager, has finally found a pair of shoes that fit his size-28 feet.
The Jackson Citizen Patriot reports that Broc Brown, who is nearly 8 feet tall, has Sotos Syndrome. Sotos is also known as cerebral gigantism and affects approximately one in every 15,000 people.
Feetz CEO Lucy Beard delivered a pair of shoes to Brown on March 1. Feetz is a company that uses an app to convert photos of someone's feet into a 3-D model, which can be measured to create custom-fit shoes manufactured by a 3-D printer.
Beard says Feetz shoes cost between $99 and $250, versus the typical custom-fit shoes that cost a minimum of $400 to $500.
Copyright 2017 Associated Press. All rights reserved.