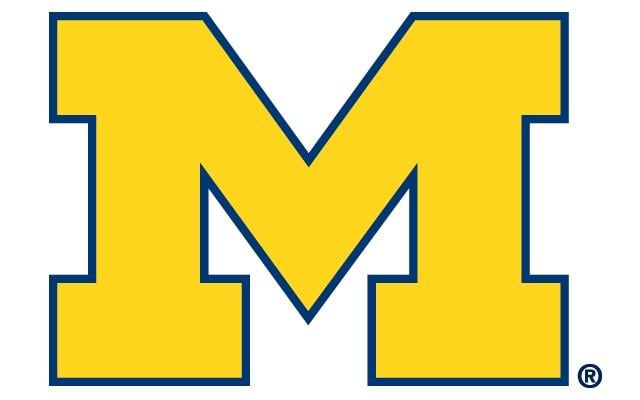 University of Michigan logo
WASHINGTON (AP) -- Flying into town only a few hours before tipoff because of travel trouble a day earlier, and wearing yellow practice jerseys instead of the game uniforms that got stuck on their abandoned airplane, Michigan raced to an early double-digit lead and beat Illinois 75-55 to reach the Big Ten Tournament quarterfinals on Thursday.
Derrick Walton scored 19 points for No. 8 seed Michigan (21-11), which meets regular-season conference champion Purdue next.
The Wolverines were stuck wearing the simple, practice tank tops -- no players' names on the back -- against ninth-seeded Illinois (18-14) because their proper uniforms, along with everyone's suitcases, were trapped under the plane that slid off a runway during an aborted takeoff Wednesday, according to Michigan spokesman Kurt Svoboda.
No one was injured, Svoboda said.
Copyright 2017 Associated Press. All Rights Reserved.