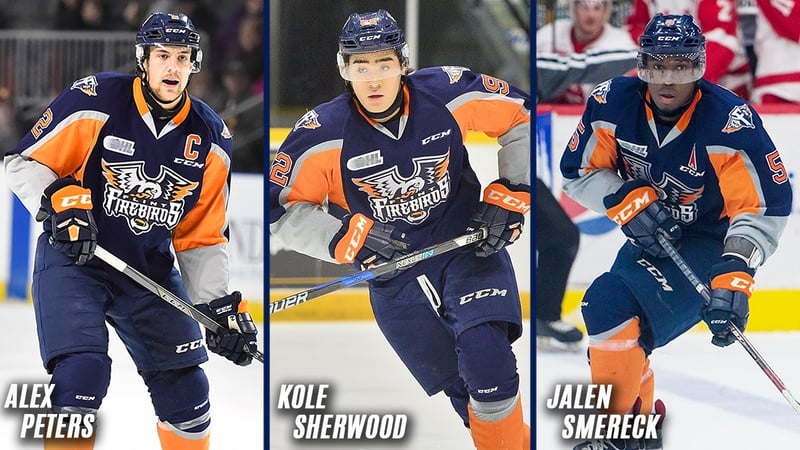 Toronto, ON – The Ontario Hockey League today announced the results of the Eastern and Western Conference Coaches Polls for the 2016-17 OHL regular season and Firebirds' Alex Peters, Kole Sherwood and Jalen Smereck were each selected in categories.
Peters was selected as the second best defensive defenseman in the Western Conference, while Sherwood was tabbed as the third best shot and Smereck as the third best shot blocker.

Copyright Flint Firebirds 2017. All rights reserved.