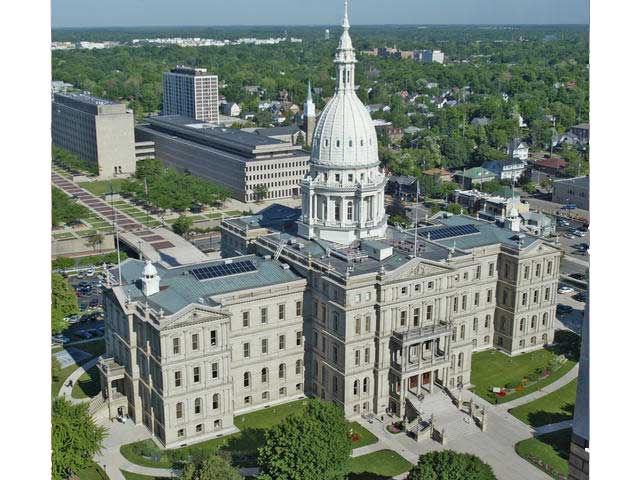 LANSING, MI (WNEM/AP) -
The Lansing City Council has voted to designate Lansing as a sanctuary city for immigrants living in the U.S. without legal permission.
The resolution was approved unanimously Monday night.
Lansing had already deemed itself a "welcoming city" and doesn't have its police department ask people for their immigration status except as required by federal or state law or court decision. Mayor Virg Bernero before the meeting released a related executive order spelling out the city's policies.
"They just seem to be stepping on more and more prerogatives of local government and local policing agency and individuals," Bernero said.
President Donald Trump has threatened to withdraw federal funding from sanctuary cities that refuse to cooperate with federal immigration authorities.
Bernero said he is confident that Lansing's policies don't violate federal law, but "we are also prepared to take legal action to protect the prerogatives and powers of local government and local law enforcement."
He said his actions were driven by activist residents who came to him with their concerns.
Bernero said he believes the fear within the immigrant community is tied directly to language coming out of the White House targeting undocumented immigrants.
"We are a government of laws and not of men and I disagree with the direction of these men - Donald Trump and Jeff Sessions and his administration. I disagree with the direction they are taking us," Bernero said.
Copyright 2017 WNEM (Meredith Corporation)/The Associated Press. All rights reserved.