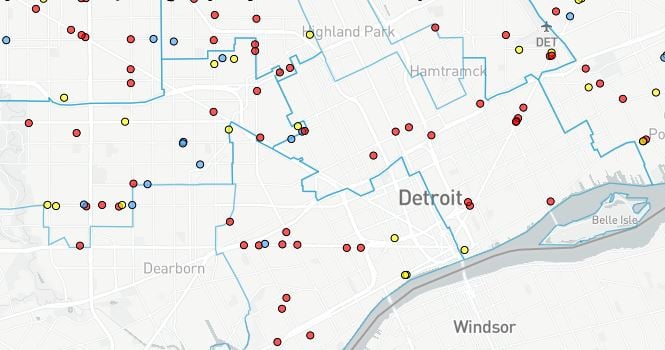 DETROIT (AP) -
An interactive map shows locations and business names of medical marijuana centers in Detroit while allowing residents to report problems associated with the shops.
The color-coded online map features dots for current and proposed dispensaries. It also shows if a shop is open or has been closed by the city.
Detroit's City Council adopted a zoning law in 2015 that prohibits dispensaries from operating within 1,000 feet of a church, school, park, liquor store, other marijuana shops and places considered drug-free zones, including libraries and child-care centers.
So far, 161 shops have been shut down. Others are going through an application process. Only three dispensaries have received the city's full support.
About 50 centers are expected to be allowed to operate once the application process is complete.
Copyright 2017 The Associated Press. All rights reserved.