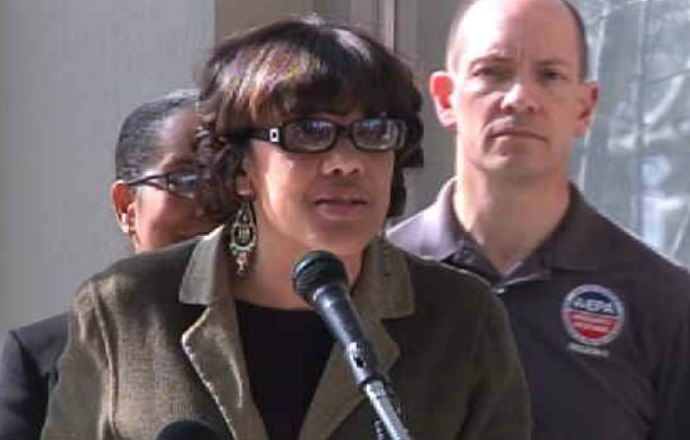 (Source: WNEM)
FLINT, Mich. (AP) -
Flint Mayor Karen Weaver is expected to discuss at a town hall meeting her recommended plan on a future water source for the city next week.
Residents will be able to ask questions at the 5:30 p.m. event April 20 at the House of Prayer church.
Flint was under state control when a decision was made in 2014 to switch from Detroit's water system to the Flint River to save money. The river water was not properly treated to reduce corrosion which caused lead to leach from old pipes and fixtures into drinking water.
Elevated levels of lead later were found in some children.
The city is back on water from Detroit's system until a permanent source is selected.
Copyright 2017 The Associated Press. All rights reserved.