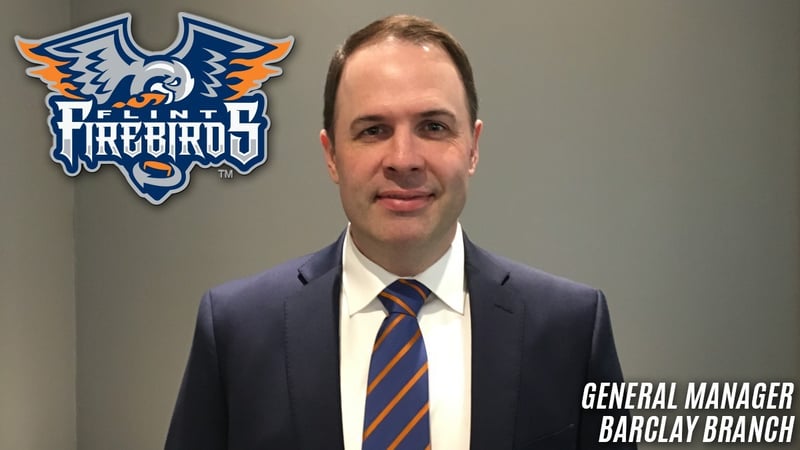 Toronto, ON – The Ontario Hockey League is pleased to announce the appointment of Barclay Branch as Vice-President of Hockey Operations and General Manager of the Flint Firebirds.

The announcement comes one year following the league's appointment of George Burnett as Firebirds General Manager, hired to work closely with the players, parents, and hockey operations staff to re-establish the team both on and off the ice. Having done that, Mr. Burnett will be leaving the Firebirds to take on another role within the league.
Flint Firebirds 2017. All rights reserved.