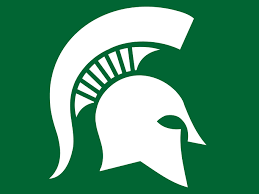 FORT WAYNE, Ind. (AP) -- Former Michigan State defensive end Auston Robertson has been jailed in Indiana on a third-degree criminal sexual conduct charge filed in Michigan. Deputy U.S. Marshall Steve Heatherington says a police task force arrested the 19-year-old Robertson on Saturday at a relative's home in Fort Wayne, Indiana.
Robertson is accused of forcing a woman to have sex with him at her Meridian Township apartment on April 8. Shortly after prosecutors announced the charge on Friday, Michigan State said Robertson had been dismissed from the football team.
Robertson comes from Fort Wayne. He is being held without bond in the Allen County Jail.
Ingham County Chief Assistant Prosecutor Lisa McCormick says authorities don't yet know if Robertson will fight or waive extradition to Michigan.
She says he doesn't yet have a lawyer.
Copyright 2017 Associated Press. All Rights Reserved.