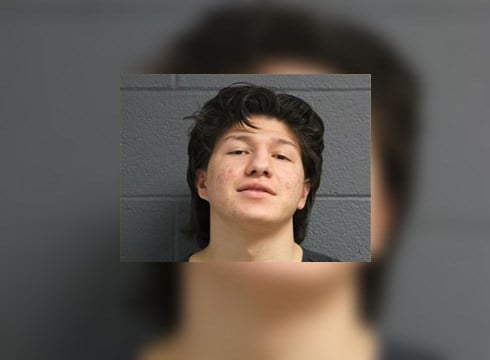 Source: OTIS
GRAND RAPIDS, MI (AP) -
A prosecutor says a Grand Rapids police officer was justified in shooting and wounding a man in March who was identified as a suspect in an earlier stabbing.
Police say 20-year-old Victor Gonzalez was shot in the stomach March 11. The shooting happened in Grand Rapids, which is in Kent County. The Ingham County prosecutor's office examined the circumstances of the shooting and released its conclusion on Tuesday.
State police say Gonzalez had pulled another officer down a set of stairs and was on top of the officer when he was shot three times by Officer Timothy Orent. Police say Gonzalez was suspected in a March 9 attempted carjacking and stabbing in a suburban supermarket parking lot.
Gonzalez has been jailed on charges including assault and is awaiting trial.
Copyright 2017 The Associated Press. All rights reserved.