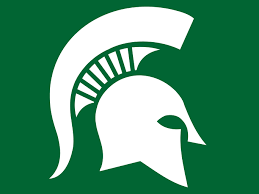 EAST LANSING, Mich. (AP) -- A court has ordered Michigan State defensive end Demetrius Cooper to explain why he shouldn't be held in contempt for violating terms of a plea deal.
Cooper in November accepted a plea deal on misdemeanor assault charges for spitting in the face of an East Lansing parking enforcement officer. As part of the plea, the assault charge would be dismissed in favor of a littering fine if Cooper complied with its conditions, one of which was to not drink alcohol.
According to 54B District Court documents, the 22-year-old Cooper of Chicago was found to have consumed alcohol around April 21. He has been ordered to appear for a hearing scheduled for May 11.
The 6-foot-5, 253-pound Cooper started at defensive end for the Spartans last season. The fifth-year senior was projected to maintain the role this fall.
Copyright 2017 Associated Press. All Rights Reserved.