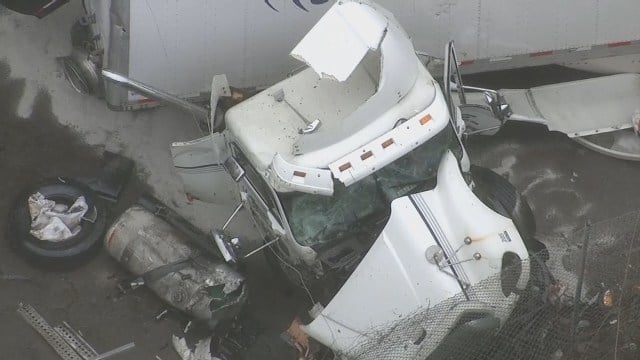 Source: CBS
DETROIT (AP) -
A semitrailer has tumbled from a bridge following a crash on a Detroit freeway.
The truck fell about 20 feet to the ground Thursday morning below the Interstate 75 Rouge Bridge.
WDIV-TV says three people have been hospitalized, including the truck's driver who suffered minor injuries.
Two other vehicles are believed to have been involved in the crash.
Police tell the television station that the rig jackknifed and struck a car before flipping over a guardrail.
Northbound lanes on I-75 in southwest Detroit were closed after the crash and later reopened.
Southbound lanes have been closed due to ongoing construction.
Copyright 2017 Associated Press. All rights reserved.