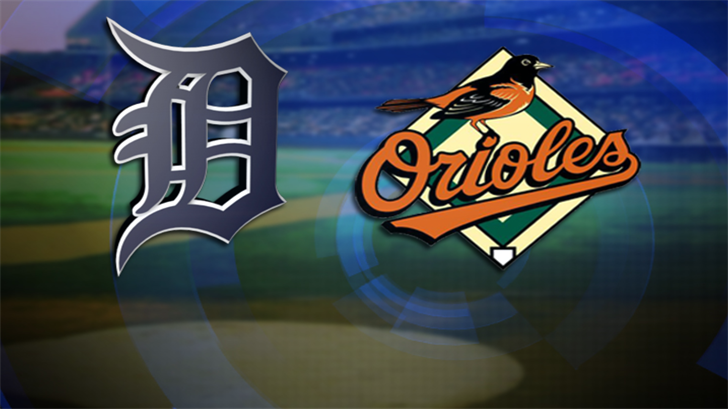 DETROIT (AP) -- Victor Martinez hit a two-run homer off Dylan Bundy to put Detroit ahead in the fifth inning, and the Tigers went on to a 6-5 victory over the Baltimore Orioles on Thursday.
J.D. Martinez hit a three-run shot in the third for the Tigers, who ended a streak of eight straight quality starts by Bundy (5-2) to start the season. The Baltimore right-hander allowed six runs and eight hits in six innings.
Jordan Zimmermann (4-2) allowed four runs and seven hits in six innings, and three relievers finished for Detroit. Alex Wilson pitched a perfect ninth for his second save.
Chris Davis, Adam Jones and Seth Smith homered for the Orioles. Baltimore led 3-0 before J.D. Martinez tied it with his fifth home run in six games.
Detroit's Miguel Cabrera sat out with a strained oblique, and Baltimore's Manny Machado was out with a sore finger.
Copyright Associated Press 2017. All rights reserved.